Deliver a differentiated client experience to win and retain business
Empower your firm to be more efficient, agile and competitive with HighQ. You'll work more intelligently and collaboratively with internal colleagues while delivering more responsive, transparent, and valuable services to clients.
HighQ helps you tackle common firm challenges
Set your firm apart at every stage of your clients' journey.
Help teams collaborate and communicate on documents securely and efficiently.
Plan, organise, track, and complete work more efficiently and intelligently.
Discover a better way to collaborate, communicate, and connect your teams.
Complete M&A, real estate, and other legal transactions quickly and effectively.
Gain instant, secure access to the critical files and details surrounding your cases.
Capture, store, and search all information and files related to your portfolio.
Leverage a holistic approach to regulatory tracking and compliance for you and your clients.
See how innovative law firms are combining technology, process improvement and a client-focused approach to reengineer their legal service delivery into a real competitive advantage.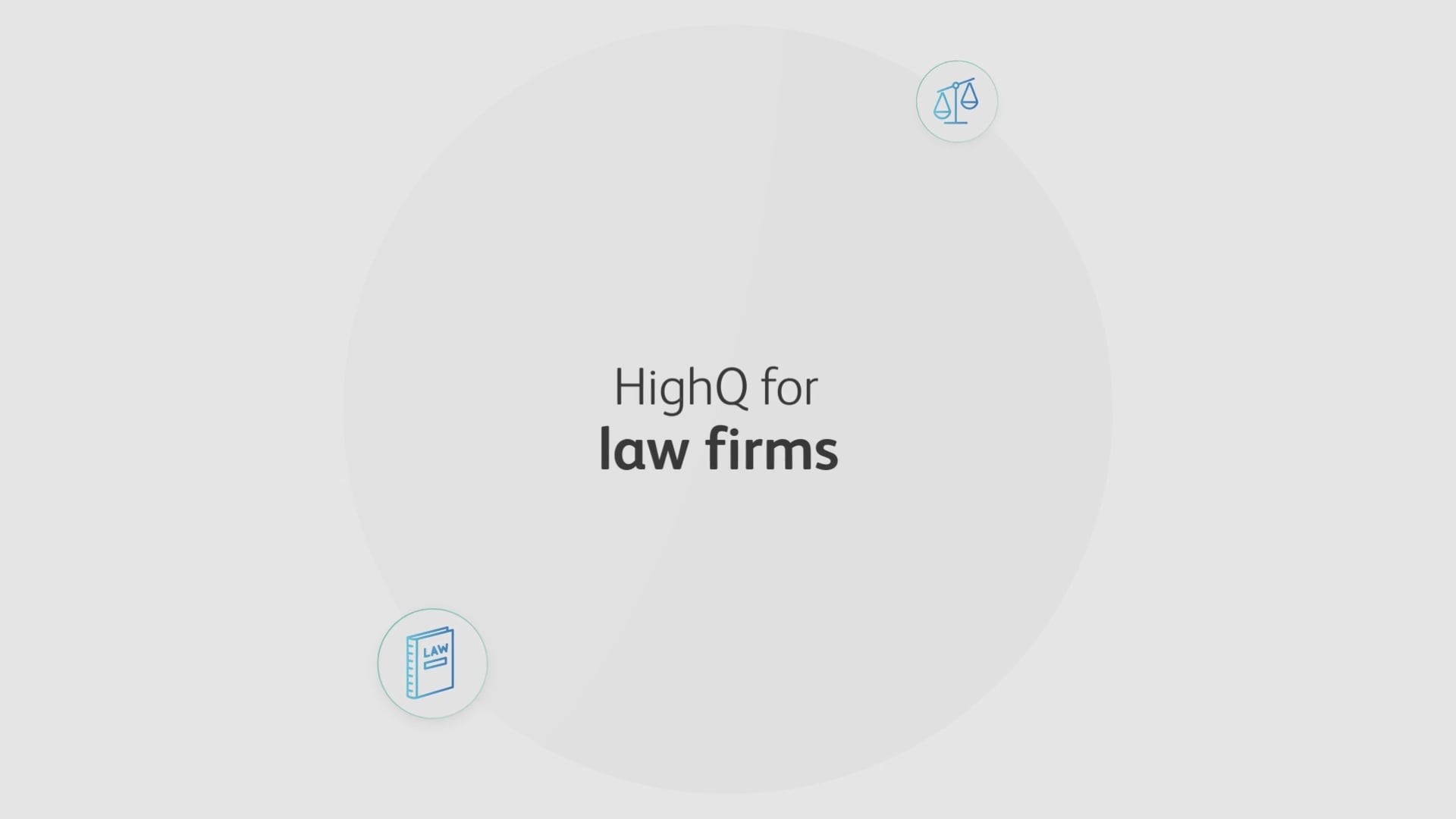 01:48
---
Want to see HighQ in action?
See how HighQ can make your firm more secure, efficient, and innovative