Content for our course library is powered by world-leading regulatory intelligence and courses are updated in response to the latest regulatory and legislative changes. Browse our compliance training catalogue to find the best course for your organisation.
*Under the Singapore Government's Financial Training Scheme (FTS), course fee subsidies for Thomson Reuters' compliance programmes are raised to 90%. Additional 
IBF Credit 
of 5% can be also used to offset course fee until 31 December 2020. For more information on eligibility and submission process, please visit the 
IBF website
.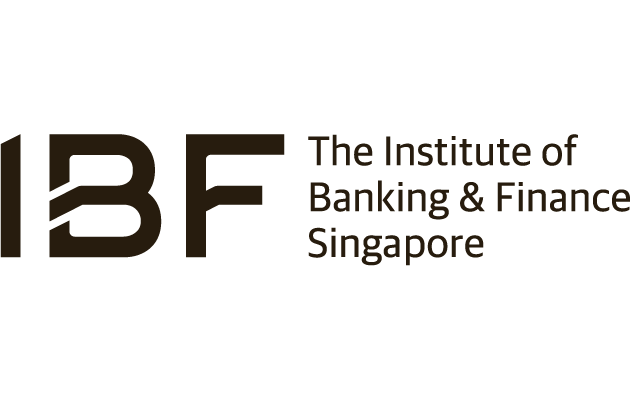 Business Ethics
(Global) 
IBF Code: P190919QGY
TR Code: 00170_TR_S1_eng
Duration: 30 mins
Validity: 30-Nov-21
Accreditations
FTS, FAA-CPD, SFA-CPD, CACS, SCI
Conduct Risk in Insurance:
Avoiding Personal Liability
IBF Code: P191130MUETR
Code: 00630_TR_S1_eng
Duration: 30 mins
Validity: 1-Feb-22
Accreditations
FTS, FAA-CPD, SFA-CPD, CACS, SCI
Fair Dealing
(Singapore)

IBF Code: P190919GMT
TR Code: 00111_TR_S1_eng
Duration: 30 mins
Validity: 30-Nov-21
Accreditations
FTS, FAA-CPD, SFA-CPD, CACS, SCI
Information Security and
Cyber Risk Awareness (Global)
IBF Code: P180829MHE
TR Code: 00514_TR_S1_eng 
Duration: 1 hour
Validity: 4-Oct-20
Accreditations
FTS, FAA-CPD, SFA-CPD, CACS, SCI
Conflicts of Interest
 
IBF Code: P190919VMW
TR Code: 00448_TR_S1_eng
Duration: 30 mins
Validity: 16-Dec-21
Accreditations
FTS, FAA-CPD, SFA-CPD, CACS, SCI
Conduct Risk in Insurance:
Conflicts of Interest
IBF Code: P191231FME
TR Code: 00630_TR_S1_eng
Duration: 30 mins
Validity: 1-Feb-22
Accreditations
FTS, FAA-CPD, SFA-CPD, CACS, SCI
Financial Adviser Core
Ethics (Singapore)
 
IBF Code: P180829EAG
TR Code: 00523_TR_S1_eng
Duration: 1 hour
Validity: 4-Oct-20
Accreditations
FTS, FAA-CPD, SFA-CPD, CACS, SCI
Conduct Risk in Insurance:
An Overview
IBF Code: P191231DZZ
TR Code: 00629_TR_S1_eng
Duration: 30 mins
Validity: 1-Feb-22
Accreditations
FTS, FAA-CPD, SFA-CPD, CACS, SCI
Ensuring Good Customer
Outcomes (Singapore)
IBF Code: P180829YEO
TR Code: 00438_TR_S1_eng
Duration: 1.5 hours
Validity: 31-Oct-20
Accreditations
FTS, FAA-CPD, SFA-CPD, CACS, SCI
Fraud Prevention
(Global)
IBF Code: P191130NOU
TR Code: 00409_TR_R1_eng
Duration: 30 mins
Validity: 29-Dec-21
Accreditations 
FTS, FAA-CPD, SFA-CPD, CACS, SCI
Rules & Regulations Courses
Anti-Bribery and
Anti-Corruption (APAC)
IBF Code: P190919SVL
TR Code: 00167_TR_S1_eng
Duration: 1 hour
Validity: 16-Dec-21
Accreditations
FTS, FAA-CPD, SFA-CPD, CACS, SCI
Business Continuity
Management (Global)
IBF Code: P190919AUI
TR Code: 00169_TR_S1_eng
Duration: 30 mins
Validity: 16-Dec-21
Accreditations
FTS, FAA-CPD, SFA-CPD, CACS, SCI
FATCA Essentials
IBF Code: P200102SRO
TR Code: 00633_TR_S1_eng
Duration: 30 mins
Validity: 23-Mar-22
Accreditations
FTS, FAA-CPD, SFA-CPD, CACS, SCI
Operational Risk Management -
Essentials (Global)
IBF Code: P190919BCH
TR Code: 00202_TR_S1_eng
Duration: 30 mins
Validity: 16-Dec-21
Accreditations
FTS, FAA-CPD, SFA-CPD, CACS, SCI
Sanctions
(Global)
IBF Code: P190919TCA
TR Code: 00215_TR_S1_eng
Duration: 30 mins
Validity: 30-Nov-21
Accreditations
FTS, FAA-CPD, SFA-CPD, CACS, SCI
Anti-bribery and Anti-corruption
in Insurance Firms (Global)
IBF Code: P191130XSM
TR Code: 00627_TR_S1_eng
Duration: 30 mins
Validity: 3-Jan-22
Accreditations
FTS, FAA-CPD, SFA-CPD, CACS, SCI
Compliance Induction
(Global)
IBF Code: P200102LMG
TR Code: 00174_TR_S1_eng
Duration: 1 hour
Validity: 23-Mar-22
Accreditations
FTS, FAA-CPD, SFA-CPD, CACS, SCI
Insurance Fraud (Global)
IBF Code: P191130VZG
TR Code: 00625_TR_S1_eng 
Duration: 30 mins
Validity: 3-Jan-22
Accreditations
FTS, FAA-CPD, SFA-CPD, CACS, SCI
Personal Data Protection Act
(Singapore)
IBF Code: P190919HAJ
TR Code: 00403_TR_S1_eng
Duration: 30 mins
Validity: 16-Dec-21
Accreditations
FTS, FAA-CPD, SFA-CPD, CACS, SCI
Sanctions for
insurance firms (Global)
IBF Code: P191130UEL 
TR Code: 00617_TR_S1_eng
Duration: 30 mins
Validity: 3-Jan-22
Accreditations
FTS, FAA-CPD, SFA-CPD, CACS, SCI
Anti-Money Laundering and
Counter-Terrorist Financing (AML, APAC)
IBF Code: P190919YND
TR Code: 00540_TR_R1_eng
Duration: 1.5 hour
Validity: 30-Nov-21
Accreditations
FTS, FAA-CPD, SFA-CPD, CACS, SCI
Data Protection in
Insurance Firms (Global)
IBF Code: P191130GNS
TR Code: 00619_TR_S1_eng
Duration: 30 mins
Validity: 3-Jan-22
Accreditations
FTS, FAA-CPD, SFA-CPD, CACS, SCI
Market Conduct (Global)
IBF Code: P190919ADR
TR Code: 00210_TR_R1_eng
Duration: 30 mins
Validity: 30-Nov-21
Accreditations
FTS, FAA-CPD, SFA-CPD, CACS, SCI
Preventing Financial
Crime (Global)
IBF Code: P190410JDY 
TR Code: 00545_TR_S1_eng
Duration: 1 hour
Validity: 24-May-21
Accreditations
FTS, FAA-CPD, SFA-CPD, CACS, SCI
Volcker Rule
Essentials (US)
IBF Code: P191231DPU
TR Code: 00388_TR_S1_eng
Duration: 30 mins
Validity: 23-Mar-22
Accreditations 
FTS, FAA-CPD, SFA-CPD, CACS, SCI
International Reach
of MiFID II
IBF Code: P191130SDF
TR Code: 00642_TR_S1_eng
Duration: 30 mins
Validity: 3-Jan-22
Accreditation
FTS
FX Global
Code of Conduct
IBF Code: P191130VDQ
TR Code: 00647_TR_S1_eng
Duration: 1 hour
Validity: 3-Jan-22
Accreditation
FTS
Trade Finance and Trade Based
Money Laundering (Global)
IBF Code: P190503IIC
TR Code: 00644_TR_S1_eng
Duration: 1 hour
Validity: 20-Jun-21
Accreditation
FTS