Global Trade Management
Automate Global Trade Management with accurate data and expert-driven systems
Be Compliant and Mitigate Risks across the globe
With ONESOURCE Global Trade you can access an integrated software solution for operating, controlling, managing, and simplifying your entire global trade management process. You can leverage trade compliance information and facilitation tools that automate routine tasks, give you compliance confidence, and save time. Save millions of dollars by taking full advantage of FTAs.
02:12
ONESOURCE Global Trade: When will you join us?
Experience the difference a world-class global trade management software makes!
Extensive Benefits For Everyone Involved In Global Trade
---
Achieve the goals of improving trade cash flow and efficiencies
Enable faster supply chain processes with real-time compliance checks
Identify possible compliance risks that need to be addressed
Thomson Reuters ONESOURCE Global Trade Management helps companies of all size and industries automate compliance processes, increase visibility into the supply chain, and identify savings opportunities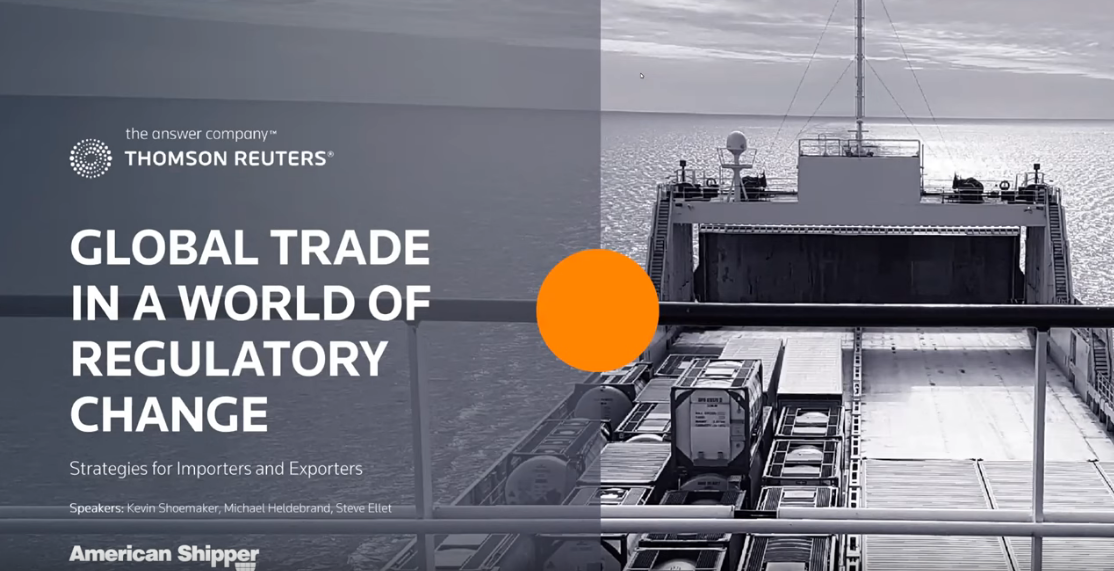 01:00:20
Webinar: Global Trade in a World of Regulatory Change
With trade compliance experts in every region, we have developed solutions designed to manage country-specific regulations and reporting requirements involved with every cross-border shipment. Our worldwide network sets us apart as the only company able to manage compliance processes around the globe on one single platform