Legal business management
HighQ Features
An intuitive platform backed by enterprise grade security to deliver an agile workspace for lawyers.
One platform. Endless possibilities.
HighQ's flexible, modular approach allows your in-house legal department or law firm to experience the brilliance of individual workflows such as Contract Lifecyle Management, Document Automation, Matter Management, Transaction Management and more.
The unified suite of solutions combines forces for a powerful solution to your digital transformation journey.

Contract Lifecycle Management
Win new business and maximise potential profits with HighQ's end-to-end Contract Lifecycle Management.
AI driven metadata identifies critical information across contractual assets in personalised client portals.
Reduce analysis time while proactively managing obligations.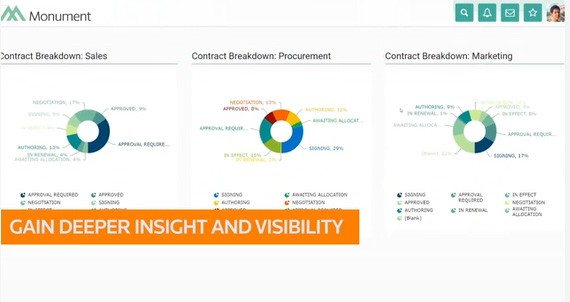 01:16
Automating manual processes allows your legal talent to focus on strategic, value added work.
Seamless integrations with DocuSign, Outlook, G-Suite, MS Teams and more.
Extract key data obligations, clauses, renewal dates and more, with dashboards to visualise status and reporting.
---
HighQ's AI powered document automation capabilities eliminate repetitive tasks, reducing approvals from up to 2hrs to approximately 15mins.
Legal talent is empowered to focus on high value, strategic work, adding to job satisfaction and retention of talent.
Documents are archived in a safe, central repository for easy access and auditing.
Using the latest in AI technology, HighQ generates fully drafted documents and automates approval workflows.
Manage documents in a secure, central repository with customisable access to internal or external users.
Deliver a streamlined legal process with fully compliant, standardised document templates.
---
Focus on what matters most and enable your legal talent to be value added contributors.
Consolidate matter data into dashboards and trackers to monitor matter lifecycle and portfolio performance.
The centralised repository is backed by the highest grade security to store all sensitive matter information safely.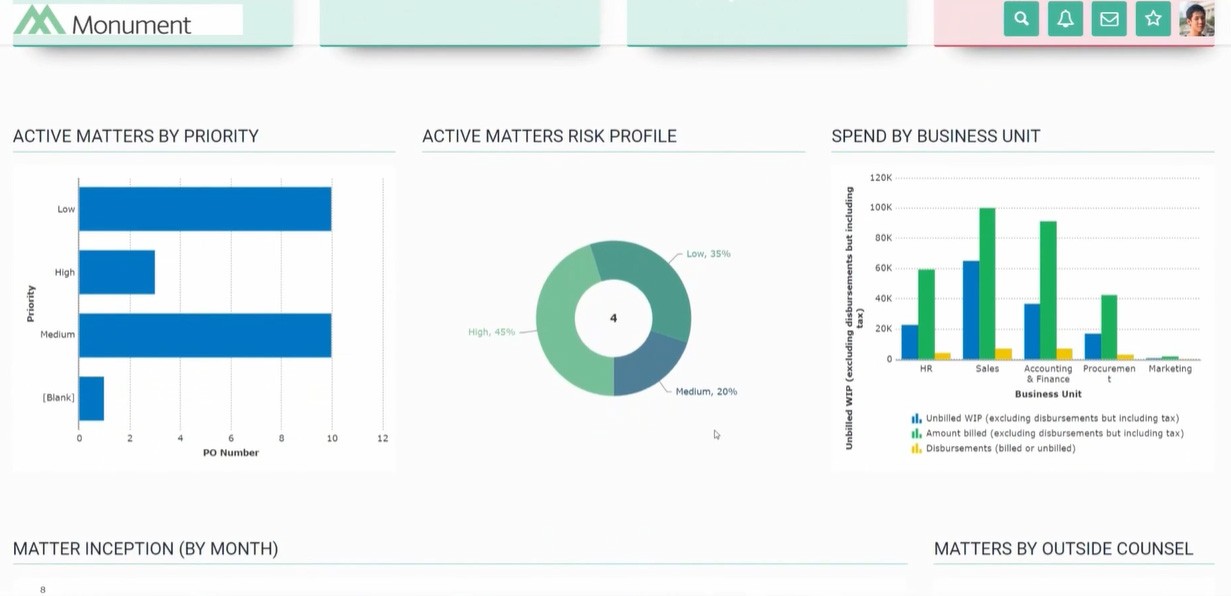 01:07
Ensure the value being added from your team is recognised with dashboard views, trackers and portfolio performance features.
Gain insight on workload, activity and spend while storing all matters and communication in a centralised source of truth.
Customisable portals and configurable access personalises the experience for your clients and stakeholders.
---
Legal Intake & Self Service
Empower your organisation to generate pre-approved, standardised legal documents.
Workflows are streamlined, saving time and mitigating risk.
Legal talent is freed to focus on high value, strategic work.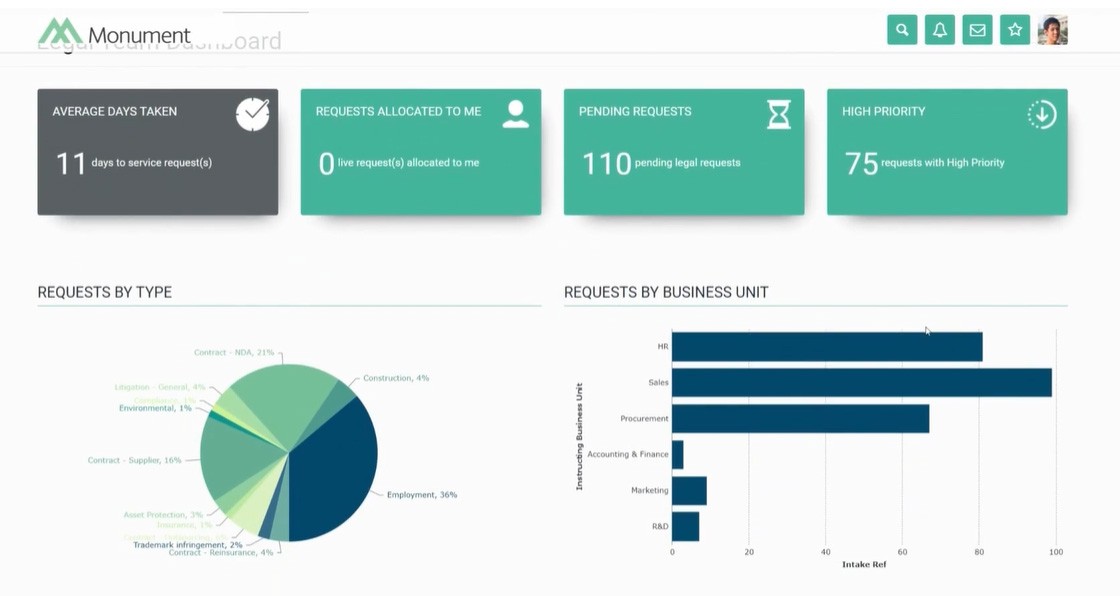 01:10
Manage and prioritise urgent SLA's and define paraments to mitigate risk exposure.
Legal checklists, guidance and pre-approved documents are readily available for your organisation.
Deliver an efficient legal service with fast turnaround, without compromising on accuracy.
More than a point solution
Discover HighQ's full suite of capabilities
Ready to see HighQ in action?
Contact us for more information and to see what a difference HighQ can make.