---
It's time to focus on the bigger picture.
Practical Law is the time-saving legal guidance solution empowering law firms and legal departments, like yours, across the country. Get up to speed fast with the support of our in-house team of legal writers who create and maintain practical how-to guides and resources — so that you have more time to focus on the bigger picture.
---
Discover time-saving resources for today's legal professionals
Streamline your daily tasks with toolkits, checklists, contracts and agreements. Plus, keep up with the ever-evolving legal industry with practice notes.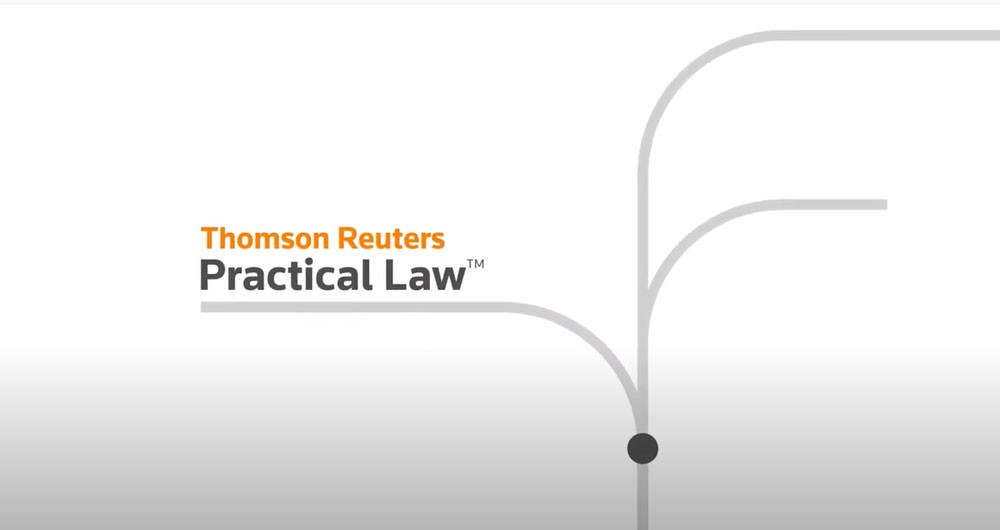 02:20
Sign up for your free demo
---
By submitting this form, you acknowledge the Thomson Reuters group of companies will process your personal information as described in our Privacy Statement, which explains how we collect, use, store, and disclose your personal information, the consequences if you do not provide this information, and the way in which you can access and correct your personal information or submit a complaint. 
Demonstrate immediate time and cost efficiencies. Practical Law's step-by-step guides, template documents and checklists provide up-to-date, practical expertise and know-how to help you respond to legal issues with ease and confidence – so you have more time to focus on providing value to your internal and external clients.
Feel confident knowing that your content is created and maintained by legal writers with specialist practice experience gained from leading firms and corporate legal departments. Our Advisory Board and extensive review processes ensure that resources always reflect current law and are of practical use to busy professionals.
Get up to speed on specialist or unfamiliar areas of law, fast. Practical Law's intuitive and user friendly interface makes it quick and easy to find practical guides and precedents, and regular legal updates keep you on track with all the latest developments in your field.
What our customers say about us
I appreciate Practical Law's capabilities even more after moving from a law firm to an in-house position. Like many in-house attorneys, I must get up-to-speed quickly in many diverse practice areas. Practical Law has the tools to make that possible, while at the same time providing enough content for a deeper dive when appropriate.
The more experienced you are, the more you realise you need materials like these to keep up to-date.
---